Audrey Hepburn was the epitome of beauty and sophistication. Ever since her breakthrough role in Roman Holiday, she became a household name and redefined the word 'style'. Her gamine looks set Hollywood on fire. Every woman wanted to be like her. Every man wanted to be with her. Fashion photographer Cecil Beaton declared Hepburn the "public embodiment of our new feminine ideal" in Vogue magazine. Her fashion style set the trend for every American woman in the 1950s.
In her illustrious four-decade career, she won an Academy Award, 3 BAFTA Awards, a Primetime Emmy, 2 Golden Globes, 1 Screen Actors Guild Award, a Tony Award and even a Grammy Award. She, truly, was one of a kind.
On her 90th birth anniversary today, here's a look at Audrey Hepburn's five greatest films:
---
1. Roman Holiday (1953)
Director: William Wyler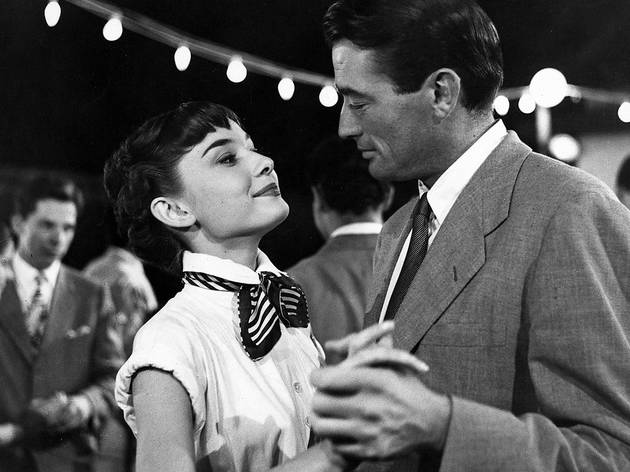 A crown princess while visiting Rome gets tired of all her numerous responsibilities and her tight schedules, so she decides to go AWOL and spend a day in the Italian capital. Gregory Peck, playing a reporter, finds her sleeping on a bench. He fails to recognise her at first, but later finds out who she really is. What follows is a heart-warming and genuinely funny film where the two spend time together in the beautiful city. Audrey Hepburn won her first Academy Award for this, her first starring role. It elevated her to the top of the Hollywood food chain, where she stayed for a good part of 15 years.
---
---
2. Breakfast at Tiffany's (1961)
Director: Blake Edwards
The definitive Audrey Hepburn role. Hepburn's portrayal of Holly Golightly as the naïve, eccentric café society girl is her most memorable and identifiable role. A film based on Truman Capote's novel of the same name, the eccentric, charming Holly had to be played by someone of that ilk. Who better than the style queen of the 50s? The definition of sophistication? Despite Hepburn calling herself as being "generally introverted", she steps into this role without skipping a beat. A film that deserves to be called a 'classic', there are plenty of memorable moments this movie offers. The cat called Cat, to Audrey sitting on the windowsill singing Moon River, to the gorgeous black dress she wears whilst window shopping at the jewellery store (the one in the picture). Before Rachel from F.R.I.E.N.D.S, it was Holly from Breakfast at Tiffany's.
---
---
3. My Fair Lady (1964)
Director: George Cukor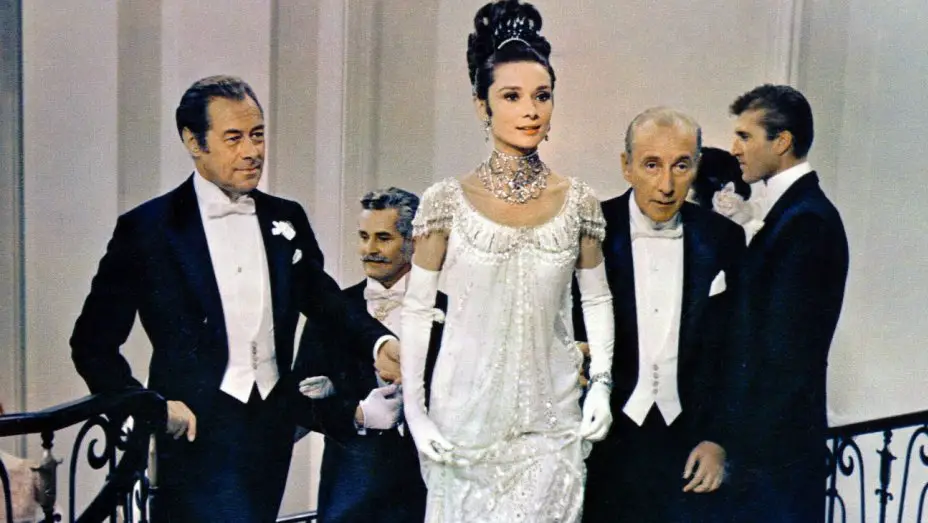 As if giving one iconic performance wasn't enough, Hepburn brought her A-game, charm and musical prowess as Eliza Dolittle in My Fair Lady. Snobbish professor Professor Henry Wiggins, played by Rex Harrison, tries to transform Ms. Dolittle, a young woman with a Cockney accent, into a lady of class and distinction. Holly Golightly was the most popular, but Eliza Dolittle was the most loved character in Hepburn's acting career.
---
---
4. Funny Face (1957)
Director: Stanley Donen
The opening sequence for Funny Face serves as an inspiration for fashion shoots to this very day. This is your classic Hollywood musical, with catchy tunes and *fabulous* attire. When Audrey Hepburn turns the style on, the whole world seems to stop and watch. Hepburn's talents in ballet and her modelling days before she turned actor were brought out in this movie. The character of Jo Stockton was made for Hepburn, and she duly did the role justice.
---
5. The Nun's Story (1959)
Director: Alfred Zinnemann
The Nun didn't require glamour. It didn't require designer dresses nor charming tomboyish characters. Audrey Hepburn considers this her finest performance, and who's going to argue with her? Hepburn's character, who struggles with the strict lifestyle of nunhood earned her an Academy Award nomination. It was proof of her versatility to play such a character. Variety magazine too declared this as her finest performance.
Conclusion
Which is your favourite film of the cinema legend? Let's talk in the comments below.
By Aditya Sarna
---
---