(Updated: March 8, 2021) From classics to the latest releases, here are some of the best Tamil movies on Hotstar worth your time.
Bookmark this article to keep track of all Tamil titles on Hotstar. These Tamil films were playing as of March 8, 2021.
---
Best Tamil Movies On Hotstar
1. Kanchivaram (2008)
Director: Priyadarshan
Priyadarshan's Kanchivaram is a brilliant social drama around an exploited silk weaver. Truthful observations, huge ironies, and a strong political commentary string the narrative. But Priyadarshan's matured direction doesn't let symbolism or commentaries slow down the narrative. Prakash Raj offers a subdued performance as the central character Vengadam, a silk weaver torn between his political and personal ideologies. The director focuses on the characters' internal struggles, letting inner pain reflect through their eyes and gestures. He shows melodramas can be rightly done, without resorting to loud dialogues and glycerine. The only minor drawback is the worn out flashback narrative structure.
---
2. Aaranya Kaandam (2010)
Director: Thyagarajan Kumararaj
Thyagarajan Kumararaj's directorial debut, with its choicest of expletives and gory violence, is a Tarantino-esque tale of criminal gang feud. It's set in the concrete jungles of North Chennai, controlled by an impotent and bespectacled don (Jackie Shroff).
The gang's smug existence is cut through by an assortment of rivalries. There's nothing original about the plot. But Kumararaja's witty dialogues, quirky characterizations, and unflinching direction render a brilliant experience. Despite Jackie Shroff's fine performance as the brutal gangster, Guru Somasundaram and the boy Vasanth steal the show.
Aaranya Kaandam won the Grand Jury award at South Asian International Film Festival. Unfortunately, it had to fight an year-long battle with the censor board, eventually turning out a big commercial failure. (Related: 20 Best Tamil Movies Of The 21st Century)
---
3. Kaaka Muttai (2015)
Director: Manikandan
Manikandan's directorial debut is a lesson in how impactful social issue films can be made without loud, vociferous messages. The film revolves around a pair of mischievous young brothers. They live in Chennai's shantytown with their hard-working mother and a caring grandmother. When their favorite hangout is taken over by a pizza franchise, the Rs 20-a-day earning boys become obsessed with the Rs 300-pizza. Director Manikandan observes, rather than imposes, when presenting family dynamics. The boy's simple quest elegantly touches upon themes, from desire and personal identity to globalization and poverty.
Despite few pacing problems (in the second half), Kaaka Muttai remains a brilliant portrayal of our nation's vast class differences. (Related: 30 Best Tamil Movies On Amazon Prime)
---
4. Vada Chennai (North Chennai) (2018)
Director: Vetri Maran
Vetri Maran's sprawling gangster drama deftly lays out the director's pet themes: greed, betrayal and subjugation of the poor. Vada Chennai follows nearly two decades of gang and politics-related conflicts which control protagonist Anbu's (Dhanush) fate. The script unfolds in a non-linear fashion meticulously tracks Anbu's transformation from a foolhardy carom player to a man fighting for a cause.
The writing also fascinatingly observes the devastation caused by sudden political and social changes on the voiceless communities. Furthermore, Vetri Maran's wonderful staging techniques maintain an intense tone throughout.
Despite few pacing problems, the film succeeds due to assured direction and phenomenal ensemble performance. Altogether, it's an intriguing opening chapter in the trilogy of films set in North Chennai.
---
5. Baahubali 2: The Conclusion (2017)
Director: SS Rajamouli
SS Rajamouli's second instalment of the highly-anticipated fantasy fiction might be painfully predictable. Nevertheless, it's an awe-inspiring visual extravaganza. The film picks up right where the previous film left off with our hero Amarendra Baahubali set to begin his reign as the king of the mythical kingdom of Mahishmati. The Herculean hero's surrogate mother Sivagami dispatches him to an idyllic nearby kingdom with his protector Kattappa. Consequently, throughout the journey, Baahu learns a lesson or two about love, war, slyness, bruised egos, and betrayal.
The second part is comparatively less inclined to showcasing the hero's physicality. The action might seem semi-cartoonish, but Rajamouli's imaginative leaps diffuse perfect popcorn-entertainment. Although the hype-machine perpetually overstates the film's qualities, it's definitely a fine, uncynical entertainer. (Related: Bahubali 2 (2017) Review: Fantastical Cinematic Extravaganza)
---
6. Ratsasan (Demon) (2018)
Director: Ram Kumar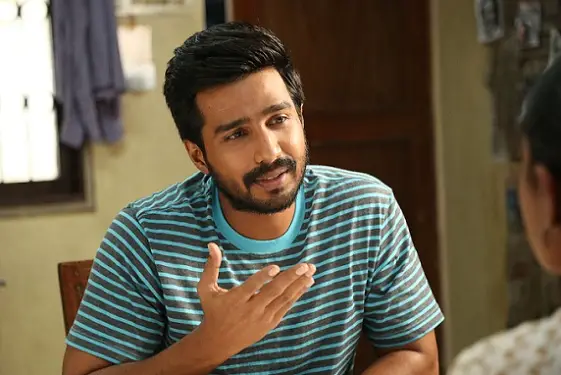 Ram Kumar's edgy thriller enjoyed commercial and critical success because it focused on a novel subject for Tamil cinema: serial-killer. The film revolves around Arun Kumar (Vishnu Vishal), an aspiring director with a script for a serial-killer film. Vexed by his failures, Arun opts for a career change and becomes a police inspector. By chance, he stumbles upon a kidnapping and brutal killing of a school-girl which he deems is the work of a serial-killer. The gory murders continue as Arun follows the trail of the madman.
Ratsasan makes up for its writing flaws through its exemplary display of craft. Besides the over-stretched climax portions, Ram Kumar maintains a sense of profound unease.
---
7. Vikram Vedha (2017)
Director: Pushkar-Gayathri
The pulpy crime thriller pits a clean-handed police officer against a remorseless gangster. But gradually the narrative questions the duo's true character nature through a string of moral dilemmas. Spearheaded by spectacular lead performances from Madhavan and Vijay Sethupathi, the film is an interpretation of popular folklore Vikramadityan and Vetal. The basic plot seems familiar and when the moral conundrums are solved it looks like a fairly simplistic tale.
However, the twisty non-linear narrative attaches interesting perspective to an otherwise thin story. Even when the script delves into a predictable flashback mode, Sethupathi keeps alive the high-wire intensity. On the whole, it's a thrilling and mordantly witty entertainer.
---
8. Dharma Durai (2016)
Director: Seenu Ramasamy
Seenu Ramasamy's Dharma Durai follows the life of a doctor, from a small village. When we first meet Dharma Durai (Vijay Sethupathi), he seems to be the embarrassing figure of the village.
Later, the flashback reveals his glorious past. Then comes the journey towards redemption. Ramasamy extracts every relevant social theme possible from a village set-up (caste, dowry, etc.). There's an overt message to people seeking foreign employment. The director also has a good eye for details in depicting the ebb and flow of village life.
Alas, he does falter a bit with his in-your-face, contrived approach to put forth messages. The script also starts off slightly erratic. Nevertheless, Vijay Sethupathi's fantastic, laid-back performance (in the vein of great Malayalam actors like Mohanlal) turns the film into a wonderful family entertainer.
Yuvan Shankar Raja's musical score is another strong USP. Makka Kalanguthappa is one of the most brilliantly scored and visualized songs in the recent times. Tamanaah delivers a good performance, which isn't very often.
---
9. Kanne Kalaimaane (2019)
Director: Seenu Ramasamy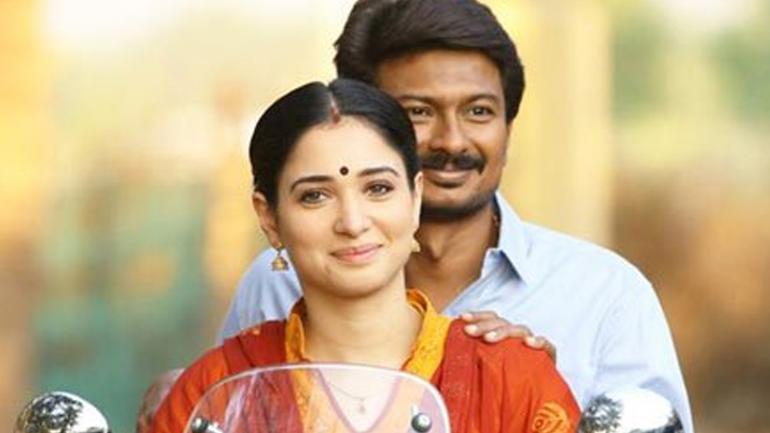 With its down-to-earth, rooted and rustic cinematographic style, Kanne Kalaimaane captured my interest from the get-go. Centred around an innocent romance, the film wonderfully translates the simple yet struggle-ridden lives of the village-folk onto the silver screen. It may not be anything special or innovative but it is quite sincere in its portrayal. One may call it an above-average rural drama with great characters owing to the amazing acting chops of both the leads. Kanne Kalaimaane is definitely worth a watch.
Where to Watch: Hotstar
---
10. Pizza (2012) 
Director: Karthik Subbaraj
Pizza derives its scares from the terrifying atmosphere it creates. The movie is special in its own way. It tries to create genuine horror with the absence of any stereotypical cliches. It is the emptiness of the abandoned home and the rare appearance of apparitions at the most unexpected moments that makes the movie truly terrifying. This combines with some amazing camerawork and dark cinematography to accentuate the unorthodox style and substance of the movie.
Apart from the amazing and unconventional depiction of horror, it also has some of the best twists ever. This, combined with a compelling and interesting backstory makes the characters and the plot worth investing in. Pizza is truly a very different and a very original movie that takes experimentation with the genre of horror to the extreme in order to present us with a work that is both thrilling and terrifying. (Related: 11 Best Indian Horror Movies: 'Eeram' To 'Tumbbad')
---
11. Viswasam (2019)
Director: Siva
An out and out masala entertainer, Viswasam gives us decent performances and an endearing father-daughter duo. The cinematography is above average. In terms of a story, there's nothing revolutionary. But it doesn't disappoint either as it provides ample entertainment with its action sequences and plotlines treaded by age-old rivalries and acts of vengeance. The father-daughter chemistry is one of the best features of this film and the message about allowing freedom to children without burdening them with the desires of the parent is always welcome in a society that fails to often understand this simple concept.
---
12. Kaala (2018)
Director: Ranjith
Ranjith's second collaboration with actor Rajinikanth was definitely more coherent and compelling than Kabali. Despite pre-release misgivings, Kaalasees Ranjith effectively using Rajini's star power to deliver a politically-charged tale of the oppressed. The film, set in the slums of Mumbai's Dharavi, chronicles the intense conflict between a local Tamil chieftain (Rajini) and a crafty white-clad politician (Nana Patekar).
Director Ranjith is not-so-subtle with his message on land ownership and caste discrimination. Nevertheless, Kaala is a gutsy movie in the current political climate, championing anti-saffron colors and cleverly reinterpreting Ram-Raavan politics. Moreover, Kaala provides ample space for Rajinikanth, the actor and downplays his overly hyped star persona. Altogether, it's an uneven, loud yet empowering tale about the underprivileged communities.
---
13. 24 (2016)
Director: Vikram Kumar
Considering the string of disastrous projects actor Surya involved himself in, in the recent times, Vikram Kumar's 24 seems quite refreshing.
I wouldn't say Surya has re-invented himself or that 24 is a wonderful sci-fi thriller in Tamil cinema. In fact, despite the shiny production values, the script doesn't rise from the inherent mediocrity. Nevertheless, the high-octane parts of the film were visualized well and enjoyable.
If only Vikram Kumar used the masala elements in a sensible manner (the romance and sentiment), it could have been 2016's Indru Netru Naalai.
---
14. 8 Thottakal (8 Bullets) (2017)
Director: Sri Ganesh
Sri Ganesh's directorial debut is a well-crafted study of the meek and honest individuals' existential angst. Kurosawa's Stray Dog (1949) serves as an inspiration for the script. A rookie sub-inspector named Sathya loses his gun to a pick-pocket, while following a dangerous suspect. The fully-loaded gun ends up in the hands of a bank robber. The film starts off as a simple conflict between good and bad people. But the thoughtful script with its complex backstories denies the characters to perfectly fit into the roles of hero and villain.
M.S. Bhaskar's scene-stealing performance as the exasperated 57-year old man is the most commendable aspect of the narrative. The chance encounter between Sathya and Mr. Bhaskar's character, and the ensuing monologue was brilliantly staged. Despite the logical flaws, irrelevant songs, and a little tiring final stretch, Ganesh's buoyant direction provides an immersive experience.
---
15. Velaikkaran (2017)
Director: Mohan Raja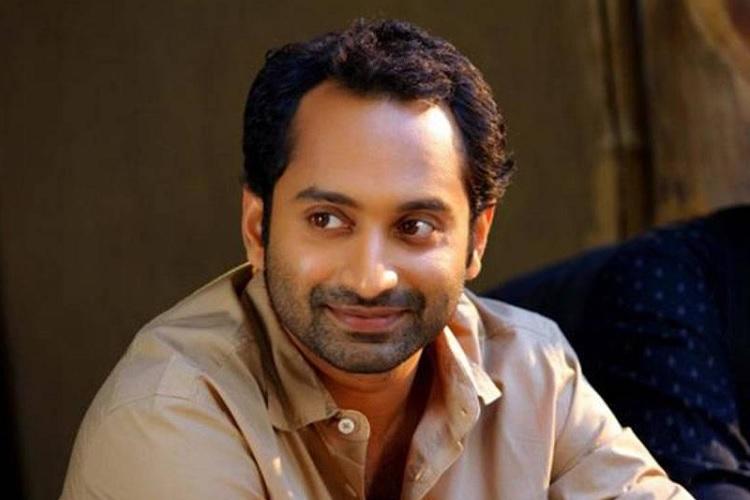 Mohan Raja's blatant message movie revolves around a conflict between Arivu, a go-getter hailing from slums, and a cunning capitalist. Unlike in Thani Oruvan, Mohan Raja largely fails to blend pulpy entertainment with idealistic notions. Rather than telling a truly engaging story, the director often throws outdated rhetoric on capitalism and corporate entities. Despite such flaws, if the film remains partly engaging it is due to the earnest performances. Sivakarthikeyan, for a change, plays a socially conscious character and does pretty well. However, Fahadh Faasil (in his first Tamil role) as the suave villain steals the show.
It is commendable that Mohan Raja tackles rampant social problems (including sexual harassment in the workplace). But the spoon-feeding and preachy tone turns what could have otherwise been an excellent drama into a pamphlet against capitalism. (Related: 11 Best Tamil Movies On Netflix: 'Lens' To 'Visaranai')
There we are! These are some of the best Tamil movies on Hotstar right now. How many have you seen? Are there more you'd add to this list? Let us know in the comments below.
By Arun Kumar, Deepjyoti Roy
Join us on Instagram for a new movie recommendation everyday.