Netflix India's regional library of content is rather thin but if the recent spate of OTT releases and their reception is anything to go by, these are good times for both filmmakers and moviegoers to experiment and embrace all kinds of cinema. Of all the titles streaming right now, we've sifted through and pulled out the best Tamil movies on Netflix, both in the mainstream and indie space, as of May 27, 2021.
Stream away!
---
1. Mandela (2021)
Director: Madonne Ashwin
Madonne Ashwin, who's previously worked as a writer on critically acclaimed films like Kurangu Bommai, makes his directorial debut with Mandela. The plot focuses on an inconsequential barber who becomes the deciding vote in a local body election. The film is held together by Yogi Babu's stellar performance. Ashwin makes a quiet statement about governance and caste politics with a sensible screenplay that doesn't dish out public services announcement in the name of a monologue. Watch out for Vidhu Ayyanna's rich visuals of the village and Bharath Sankar's soothing music.
---
2. Kannum Kannum Kollaiyadithaal (2020)

Director: Desingh Periyasamy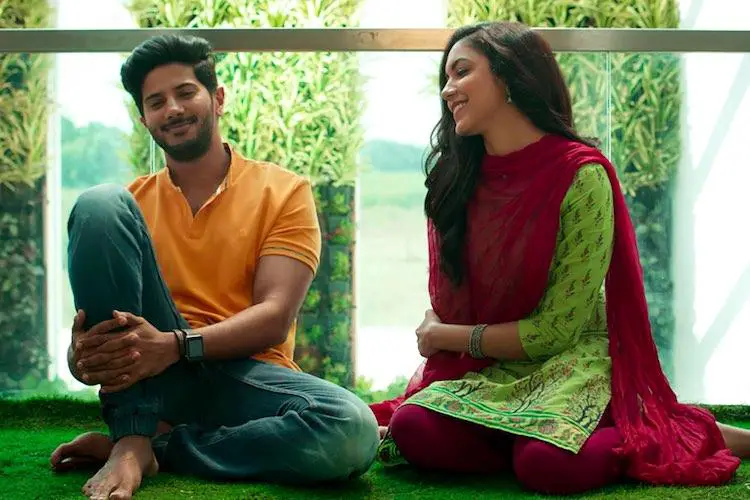 The trailers and posters of the film might lead you into believing it to be a regular romance comedy. Director Desingh Periyasamy's film is anything but that. Led by Dulquer Salmaan, Ritu Varma, Niranjani Ahathian, Gautham Menon, Rakshan, the fresh, original heist comedy packs every element of a wholesome entertainer — thrill, comedy, romance, twists, constantly keeping you on the edge. Script is the real star of Kannum Kannum Kollaiyadithaal.
---
3. K.D. (2019)
Director: Madhumita Sundararaman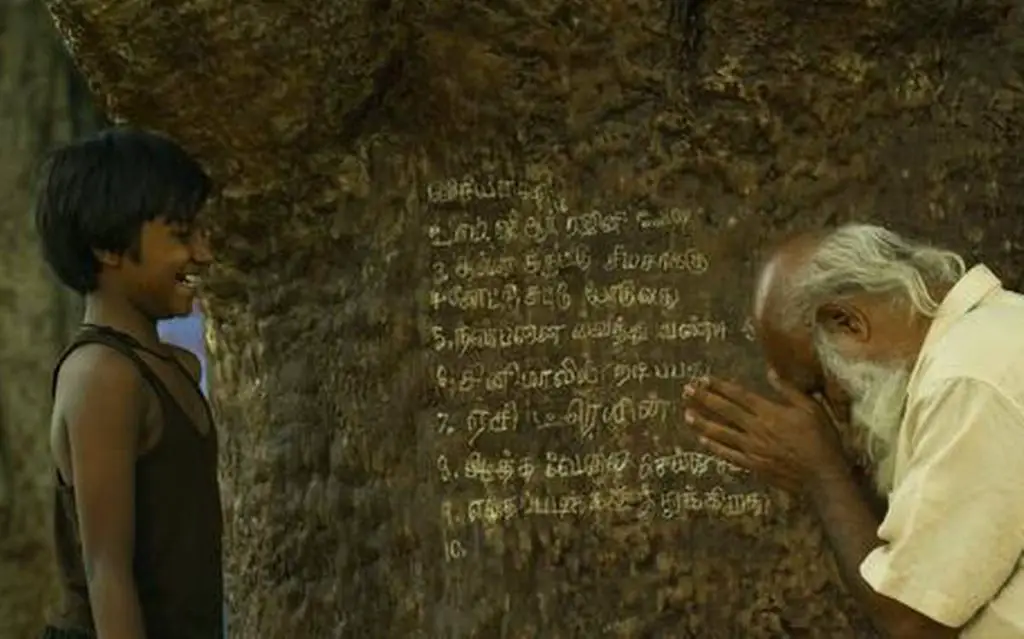 K.D. chronicles the journey of an innocent, compassionate 80-year old K.D. (Mu Ramaswamy) trying to escape his family when he finds out they're out to kill him, and the orphaned, witty and affectionate 8-year old Kutty. A gentle, heartwarming story, K.D. tugs at your heart and is sprinkled with life lessons abound without sermonising. A well-narrated effort coupled with sparkling lead performances, this is one of the best films of 2019. My only grouse, it could've been a little tighter towards the end. But that doesn't take away from an otherwise well-made, well-meaning film.
---
4. Lens (2015)
Director: Jayaprakash Radhakrishnan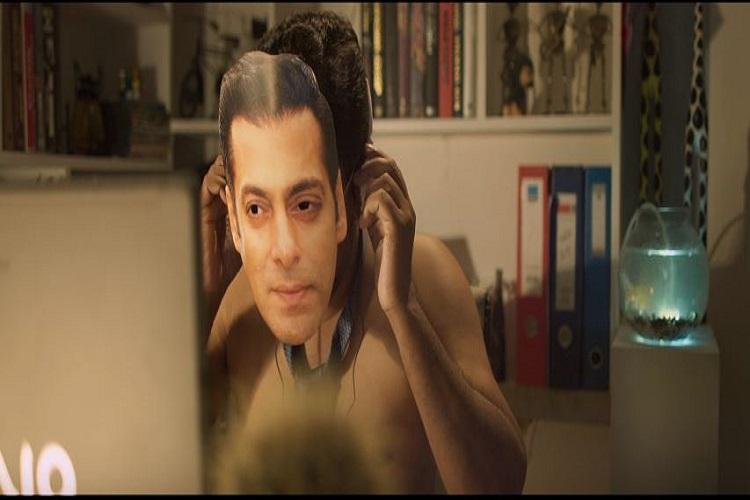 Jayaprakash Radhakrishnan's disturbing cautionary tale examines the dark, perverse corners of the digital space. Arvind, a software engineer and a family man, sits across a computer screen in his locked room. Estranged from his wife, he excitedly searches for an online session of voyeurism and virtual sex. He accepts a random friend request from a girl with a beautiful profile picture. But only a tall, bald man graces the screen on the other end. The man has one simple yet menacing request: 'please watch me commit suicide'. Arvind immediately disconnects, but the stranger has already set up a vivid, seemingly cruel plan to trap Arvind.
Director Jayaprakash avoids explicit manner of storytelling and neatly suggests the violence and sexual abuse inflicted upon the characters. Anand Sami's performance as the vindictive stranger is one of the big talking points of the narrative. Altogether, it's a bold, hard-hitting drama that warns us about the vices of the virtual space.
---
5. Bahubali (2015-17)
Director: SS Rajamouli
The Bahubali series makes you more than suspend disbelief. It takes you to the realm of the possible: gigantic waterfalls, a mythical kingdom, a rising to the clouds city, water to air transport, palace intrigues, unusual war sequences and so much more.
All choreographed and shot with such dexterity that it makes you marvel at human prowess and skill.
Indian cinema has seen or experienced nothing like this celestial madness. I hope that one day soon Rajamouli can pack in these two parts into one glorious film of three hours, subtitle it in English and expose the global audiences to the magic of Indian cinema.
---
6. Visaranai (Interrogation) (2015)
Director: Vetrimaaran
Vetrimaaran's hard-hitting study of pawns of the 'system' evokes fear, helplessness and righteous fury. The director uses Chandrakumar's painful memoir Lockup as a perfect framework to explore police brutality and corruption. Many found the intertwining element between Pandi (Dhinesh) & co and auditor (Kishore) an inorganic aspect. But, that's a minor quibble in a narrative which unveils one hard truth after another. And it doesn't fail to engage our emotions.
Visaranai is like a surreptitious trip behind-the-stage; the stage designed (to fool the general public) by the complex collaboration of the powers that be (media, police, etc). The total lack of accountability and apathy of the lawmen is chilling.
---
7. Merku Thodarchi Malai (Western Ghats) (2018)
Director: Lenin Bharathi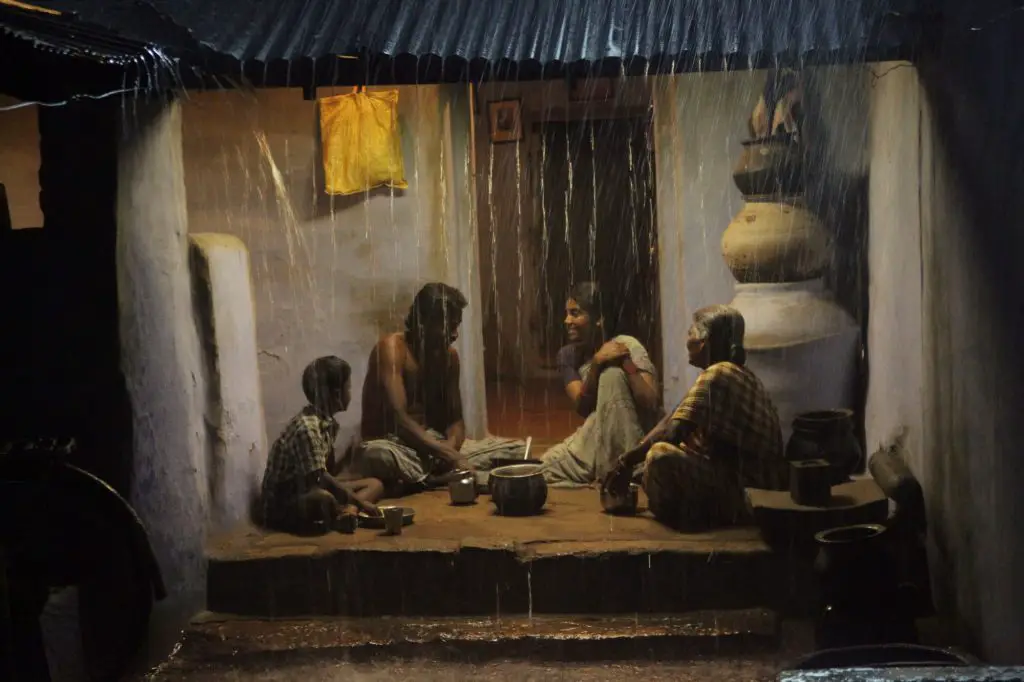 Lenin Bharathi's stirring docu-drama is an important work among the new wave of Tamil films that focus on the state's cultural, economic, and political reality. Unlike many didactic Tamil social dramas, Merku Thodarchi Malai is less concerned about (contrived) plot mechanics. In fact, it serves as an anthropological record, subtly documenting the rituals, livelihood and dreams of the landless laborers.
The film's highlight is its first 40 minutes which unfold from a hamlet near the beautiful Western Ghats. We witness the villagers' daily chores, which involve carrying heavy sacks of cardamom through rough, craggy terrain. Accordingly, the thin plot revolves around how one of these worker's personal dream is uprooted by the invisible and inhumane capitalist forces.
Easwar and Bharathi's ethereal shots hold a sense of poignancy that convey something lot powerful than words. Let alone 2018, this is one of the decade's best Tamil films.
---
8. Sila Samayangalil (Sometimes) (2018)
Director: Priyadarshan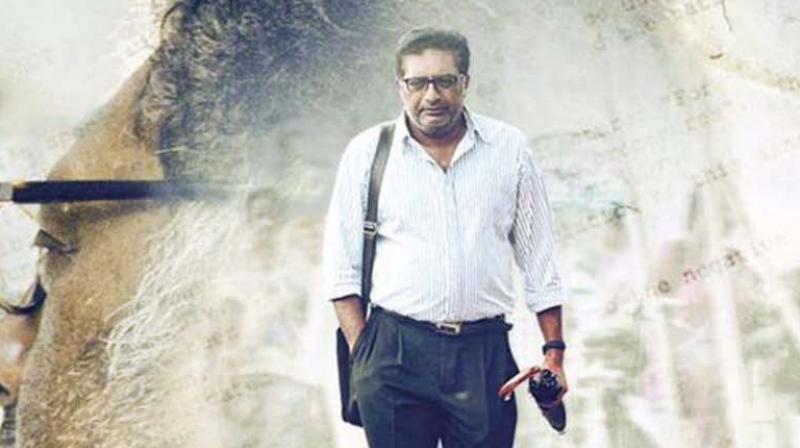 Priyadarshan's Netflix release benefits from hearty characters and precise observation of human condition. The storyline is pretty simple: seven frustrated strangers await the results of an HIV test.
Priyadarshan uses an aggravating atmosphere to reflect on the ultra-sensitive social environment. Prakash Raj plays one of the prominent characters, a distressed middle-aged man. The strong cast also includes Ashok Selvan, Sriya Reddy, MS Bhaskar, Shanmugarajan, and Anjali Rao. Unlike many Tamil films that focus on a social message, Sila Samayangalil doesn't over-dramatize the situation. The narrative has some pacing issues. Overall though, it's an engaging character-driven social drama.
---
9. Super Deluxe (2019)
Director: Thiagarajan Kumararaja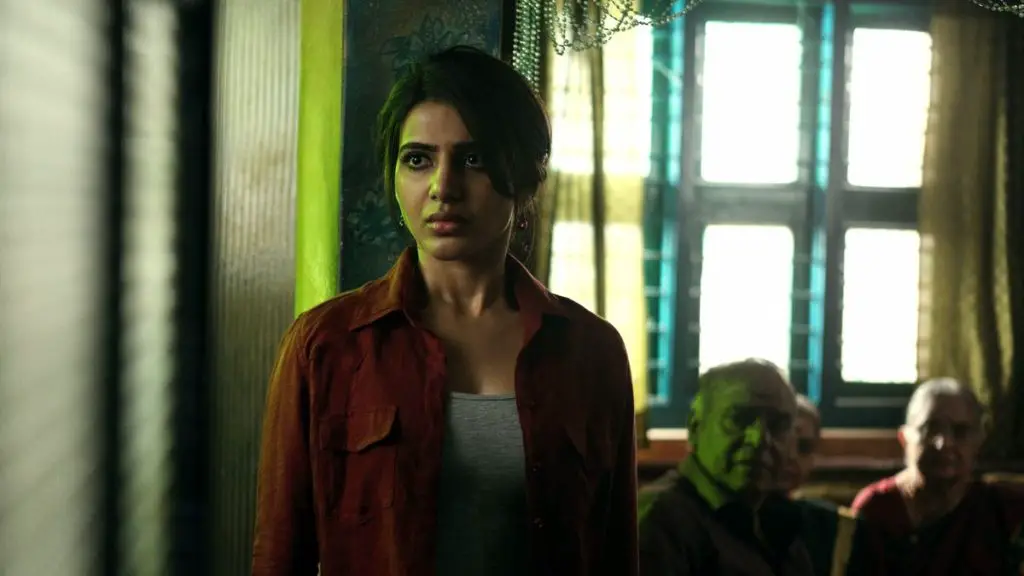 Kumararaja's neo-noir is an exemplary work of art. It has a very unique and distinct style of storytelling that follows many different plots that merge together into a singularity.
Credits are in order to writers – Mysskin, Nalan Kumarasamy, Neelan K.Sekhar and Kumararaja. The best thing about this movie is its unpredictability and shock value. But then again, the twists weren't created purely for shock value. There's meaning and purpose behind them. The camerawork and cinematography are top-notch. So is the execution. The film takes simple everyday life stories and escalates them to an all-new level.
The capacity for creativity and the potential for imagination required to pull off something like this is what separates Super Deluxe from the ordinary. The marks of a true and talented filmmaker are all over this one.
---
10. Sarvam Thaala Mayam (2019)
Director: Rajiv Menon
This is a rarely explored genre in Tamil cinema. Sarvam Thaala Mayam is a beautifully realised musical about dreams and passion. A young movie fanatic is the son of a skilled mridangam craftsman. He is sent to deliver the instrument to a famous mridangam player, Vembu Iyer. The musician intrigues him to such an extent that he decides to become a musician himself.
The movie is full of moments that will make you smile but this does not undermine its serious tone. Neither does the serious tone weigh it down with serious subjects. The movie is a perfect harmony.
Where to Watch: Netflix
---
11. Petta (2019)
Director: Karthik Subbaraj
Petta is a complete fan service that has no right to be as good as it actually is. The screen presence of the superstar is nothing to be scoffed at. He completely owns the show with his explosive style and classic Rajini swag.
The interconnected and complicated plotlines are an icing on the cake. The performances by the other actors are also quite amazing. The action is breathtaking. The stunt work is phenomenal and the quick action cuts are almost revolutionary. The emotional magnificence of the film is not as pronounced but it is not too bad either.
---
12. Game Over (2019)
Director: Ashwin Saravanan
Game Over comes out on top of every aspect as a complete and utterly brilliant film. It deals with the psychological condition of "anniversary reaction" triggered by a post-traumatic stress disorder. Game Over keeps you on the edge with its twists and turns and never lets you go. It holds you captive with its mystique and suspense.
Tapsee Pannu turns in an amazing performance. The plot is remarkable and the film original and quite brave in its approach to video games, using the medium to its full potential. It redefines thrillers and cinema as a whole.
---
13. Taramani (2017)
Ram's films entice us with a promise to explore relevant and interesting social themes. But I often find his basic narrative core confusing and contradictory. The chief flaw in his narratives is the characterization of protagonists.
Perhaps the saving grace of the film is Andrea's marvelous performance as Althea, a single mother with a no-nonsense attitude. If the narrative unfurled more from her perspective than from the wastrel of a protagonist, it would have been intriguing. Unlike many critics, I don't find faults in Ram's brief socially conscious voice-overs. Those fine interludes are more exciting to hear than watching the extreme behavior of the characters. Furthermore, Ram's visual sense is mostly unerring.
There we are! These are the best Tamil movies on Netflix available for streaming. Is there something we missed? Are there other interesting titles worth exploring? Tell us in the comments below or write to us at info(at)flickside(dot)com.
Subscribe to stay updated with the latest movies on Netflix and Amazon Prime.
(Additional writing by Shreyas D.S.)